Sundays @ 10:00Am
1002 W. Maple Ave
Adrian MI 49221
1Mosaic is a community of Christ-followers who are committed to know God's LOVE, authentically LIVE it out, and LEAD others to Jesus. Our name comes from both the diversity of our community, and from the symbolism of a broken and fragmented humanity which can come together to create a beautiful masterpiece under the artful hands of God. We welcome people from all walks of life, regardless of where they are on their spiritual journey.
Thank you for your interest in our upcoming events at 1Mosaic! We appreciate you taking the time to sign-up and are excited to see you soon! To sign up for an event just click the "RSVP" button in the event box. If there is no "RSVP" button then no sign-up is required.

Nov-
Dec

22 in 22 Christmas Blessing
This year our Christmas Blessing goal is to give away $22,000 in the month of December. This money will go towards blessing those in our community that are in need this Christmas season. If you know someone with a need, click the "submit" button to submit your request. We will give to as many of the requests as we possibly can!
christmas eve eve service
Please join us on Friday night (Christmas Eve Eve), instead of Christmas Eve for our final gathering of 2022. We will wrap up our advent series and we will NOT have a gathering on Sunday Dec 25th so enjoy a relaxing day at home with your family.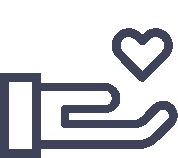 "Each of you should give what you have decided in your heart to give, not reluctantly or under compulsion, for God loves a cheerful giver."
You don't want to miss anything happening at 1Mosaic. Please fill out this form to get our weekly email. We only send one email a week with everything happening that week and an occasional reminder for upcoming events or cancellations.