Sundays @ 10:00Am
1002 W. Maple Ave
Adrian MI 49221
1Mosaic is a community of Christ-followers who are committed to know God's LOVE, authentically LIVE it out, and LEAD others to Jesus. Our name comes from both the diversity of our community, and from the symbolism of a broken and fragmented humanity which can come together to create a beautiful masterpiece under the artful hands of God. We welcome people from all walks of life, regardless of where they are on their spiritual journey.
Thank you for your interest in our upcoming events at 1Mosaic! We appreciate you taking the time to sign-up and are excited to see you soon! To sign up for an event just click the "RSVP" button in the event box. If there is no "RSVP" button then no sign-up is required.
It's time for everyone to be part of a House Church! Maybe you are asking yourself, "What is a House Church?" Click the "House Church" button to learn more and get signed up!
Every Sun
Oct
8:45-9:45Am
Do you want to experience God's design for you and your finances? You were designed to be a conduit through which His generosity flows! Brian Nofzinger will lead us through this exciting journey. Childcare is available so RSVP today!
What a great time to invite someone to 1M. We will have bounce houses set up with a parking lot full of decorated cars for trunk r treating! Followed by a power wheels race, chili cook off. More details and sign up coming soon.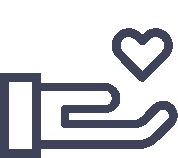 "Each of you should give what you have decided in your heart to give, not reluctantly or under compulsion, for God loves a cheerful giver."
or text 517-236-7077
and follow the prompts
You don't want to miss anything happening at 1Mosaic. Please fill out this form to get our weekly email. We only send one email a week with everything happening that week and an occasional reminder for upcoming events or cancellations.